Posi Lock pullers are designed to deliver and built to last. Featuring the patented Safety Cage® and built with steel, they deliver exceptional performance while exceeding safety standards. The center bolt threads are designed to achieve high torque with less effort; the nut is recessed to avoid mushrooming and disfiguration from impact; the slim tapered jaws allow for easier gripping and better access to tight spots; and the Cage tops it all off, guiding the jaws for fast setup, solid contact, and superior safety. Manual pullers range from 1 to 40 ton capacity. Pullers are available individually or in sets. A variety of accessories are also available. Download the catalog below for more info.
THE CAGE® IS THE KEY

click image to enlarge

Hydraulic puller sets include the base puller coupled with different auxiliary components. Optional accessories, such as long jaws and lift carts, are available as well. When choosing which hydraulic puller is required, generally the maximum force needed (in tons) will be seven (7) to ten (10) times the diameter of the shaft (in inches). All Posi Lock hydraulic pullers are available with Enerpac® or Power Team® hydraulic components. Hydraulic pullers range from 5 to 200 ton capacity.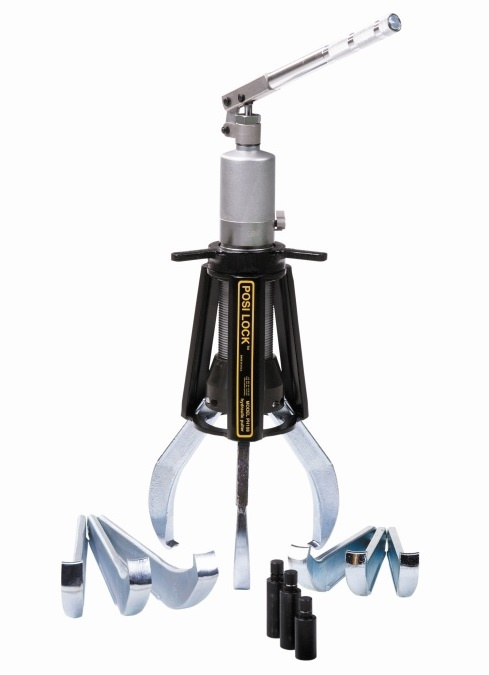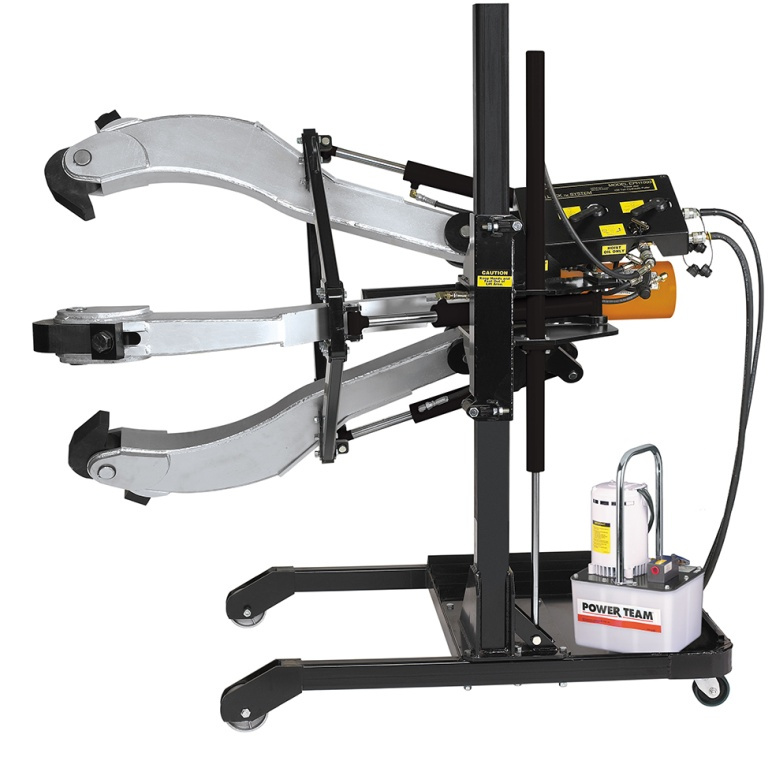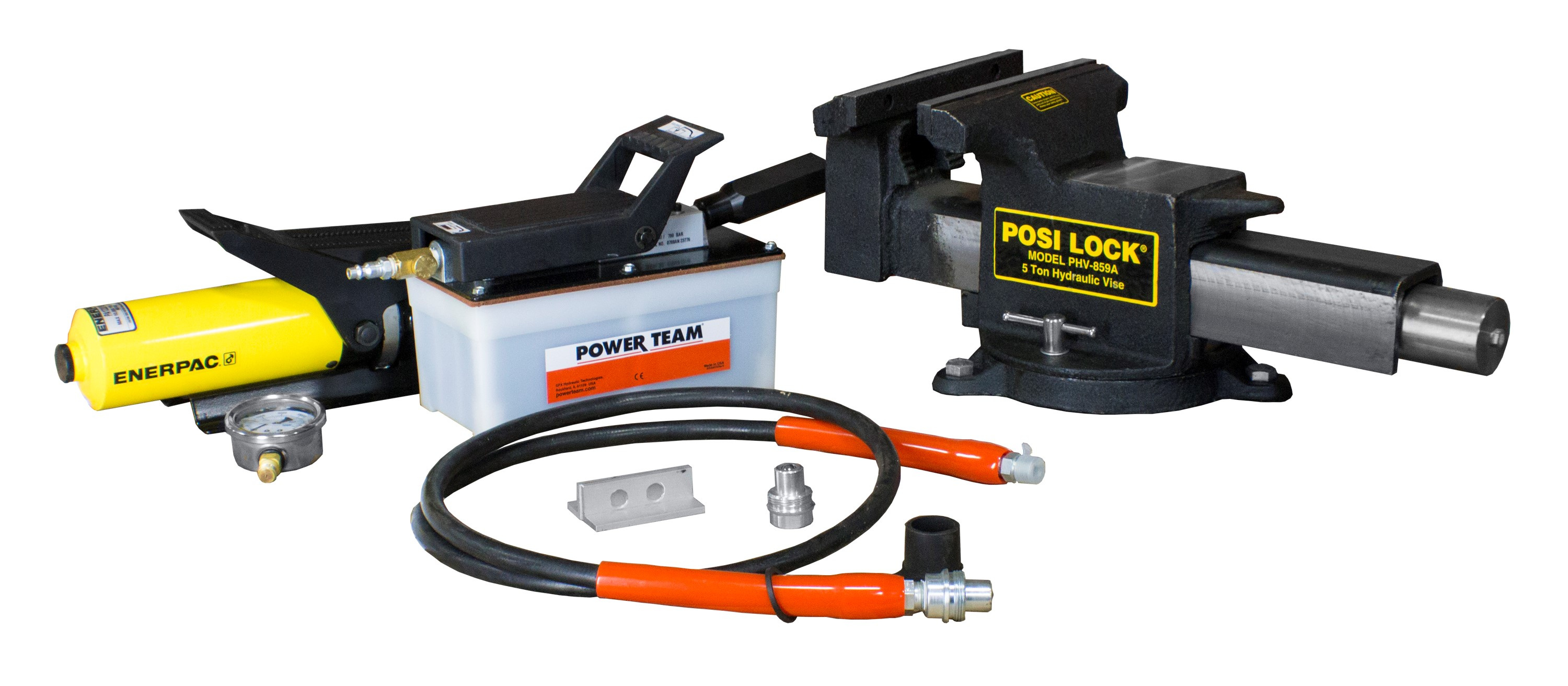 HYDRAULIC BENCH VISE
The PHV859A is a must-have for every workshop. Offering 5 tons of force and a hands-free operating design, this device can ease repetitive, heavy, over-sized, awkward or multi-piece jobs. The vise boasts 52,600 PSI tensile strength cast steel construction, and can operate in vertical and horizontal positions. The 8 inch jaws open to 8 inches. An air supply is required when using the hydraulic pump (90-175 PSI recommended); the vise may be used with other 10,000 PSI hydraulic pumps. Available with Enerpac® or Power Team® components.