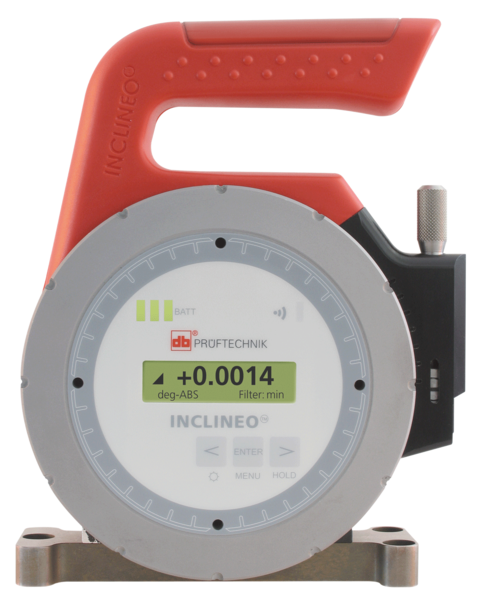 The ideal tool for inclination and flatness measurements


High precision electronic inclinometer for measurement of absolute or relative angles.
Rotatable housing allows measurement on surfaces with any inclination.
Measure level, flatness or parallelism of surfaces as well as plumbness of vertical shafts.
Appropriate bracketing for different applications.
Powerful Windows-based ALIGNEMENT CENTER PC software.

Wireless PC communication.
Ideal for installation and service.
INCLINEO is a powerful system based on a high precision electronic inclinometer technology. It measures angularity at different positions on a surface enabling exact profile determination of machined surfaces. In combination with easy-to-mount bracketing, it measures the inclination along edges, rails and even on vertical shafts.


Its rotatable housing makes it possible to take measurements at any angular position, even top down. The integrated wireless technology, combined with its easy operation makes INCLINEO versatile, ensuring flexibility during measurements and making it an effective tool for installations and services.