Precision Meets Connectivity

Tablet-like capacitive touchscreen with 3D display
Extremely durable with strengthened glass screen and tough housing
Inbuilt mobile connectivity: RFID, Wi-Fi, Bluetooth and camera* (*camera optional)
Multi-coupling Shaft measurement up to 6 coupling simultaneously
Real time high measurement quality with intelliSWEEP, intelliPASS and intelliPOINT
Cardan shaft alignment with shaft in place (see Cardan Brackets)
Horizontal and Vertical Move simulator
Multi-coupling Live-Move in both Horizontal and Vertical directions simultaneously
Continuous measurement on vertical machines with vertiSWEEP.
Soft foot diagnosis
Monitor relative machine positional changes continuously with Live Trend
Vibration Spot Check to measure overall values
ARC 4.0 PC Software included



ROTALIGN touch is the first cloud-enabled touchscreen laser shaft alignment system with integrated mobile connectivity.
Be ready to change the way you align. 3D display animations, capacitive touchscreen and wizard guidance make the alignment experience as easy as using a tablet or smartphone. Voice control frees up both your hands when the alignment job really gets hands-on. The functionality may even be operated with Bluetooth headsets in noisy machine halls.
Powered by the unique sensALIGN and intelliSWEEP measurement technology, ROTALIGN touch features the simultanous Live Move mode, now enhanced with an accoustic move assistant to guide you to the correct alignment.
Besides offering the best usability in the market, ROTALIGN touch is also the first laser alignment tool fully designed to meet the requirements of the smart factory.
With the new ALIGNMENT RELIABILITY CENTER 4.0 software, work orders may be sent via the cloud to a mobile ROTALIGN touch device anywhere in the world and measurement results are sent back straight from the laser alignment tool into the software for monitoring, archiving and advanced reporting.
Asset-specific work orders and RFID machine identification make it possible to track the alignment condition of individual assets over time making alignment data a dynamic condition monitoring parameter for asset management and condition-based maintenance programs.


The integrated camera enables visual asset and job documentation making the alignment job even easier the next time.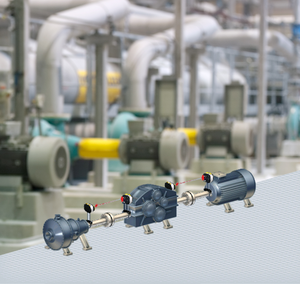 Machine train and multiple coupling alignment


Simultaneous measurement of up to 5 couplings.
Simultaneous Live correction of up to 6 machines
Wireless data transfer between the computer and the sensors.
Different measurement modes are available for each individual coupling.
Multi-Coupling Brochure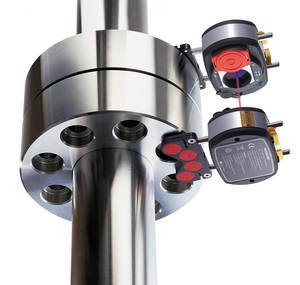 Continuous measurement on vertical machines with vertiSWEEP

Easy and precise alignment of vertical machines.
No need to stop at any position to measure.
Automatic data collection during shaft rotation.
Large number of points taken for high measurement accuracy.
Live Move for live offset correction in all directions.
vertiSWEEP Brochure