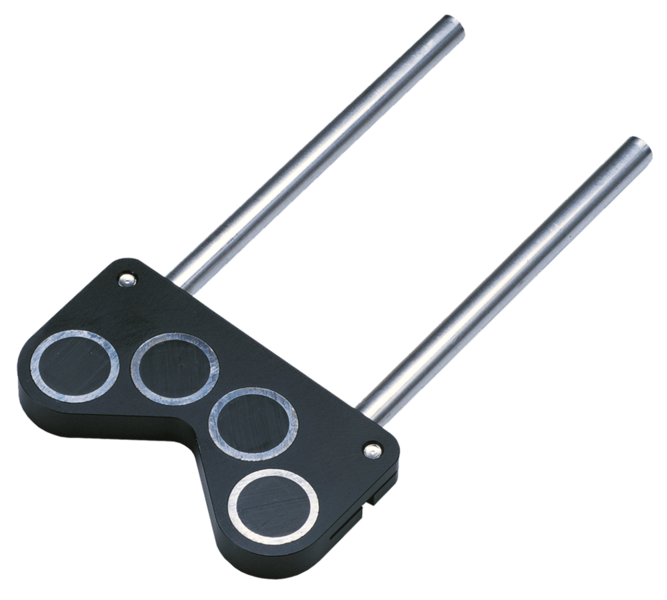 Magnetic Bracket

Instant mounting on any ferromagnetic surface: just place the compact magnetic brackets onto coupling flanges or shaft faces and you're all set!

Four powerful magnets hold sensors firmly in place for measurement – even on narrow coupling flanges – yet allowing extremely easy and flexible adjustment.
Magnetic Bracket Flyer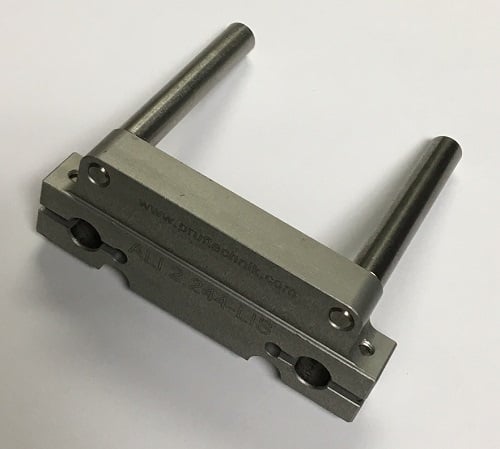 Offset Adapter

For applications where there is limited space for the laser alignment components.

For use with magnetic and chain brackets.
Additional Images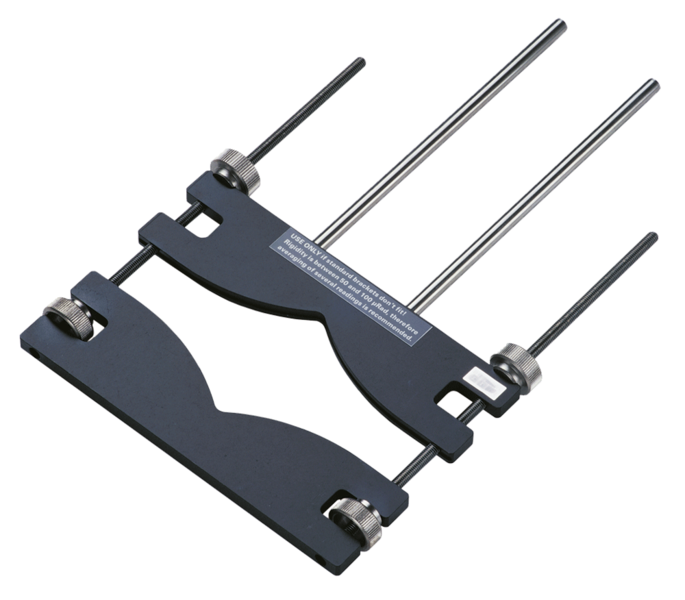 Extra-Thin Brackets
Only 5/16" thick, this bracket offers an ideal solution to those occasional tight squeezes between coupling and machine housing.

The case includes one complete set for both sides of the shaft or coupling, including various threaded rods and quick-mounting slip nuts. For shafts of diameter up to approx. 6".
Extra-Thin Brackets Flyer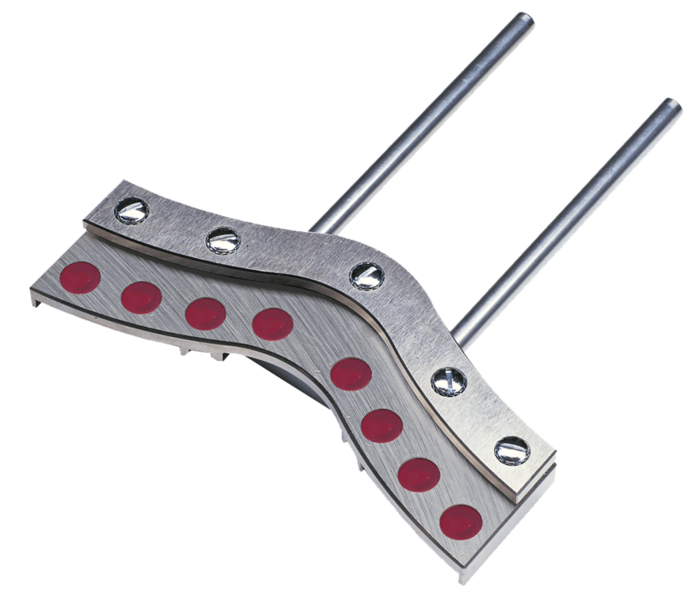 Magnetic Sliding Bracket
This bracket allows measurement for shaft alignment when one or both shafts cannot be rotated.

Place the magnetic sliding bracket upon the back of the coupling or front corner of the uncoupled shaft and slide it around from one measurement position to the next. Suitable for shaft/coupling diameters of approx. 3" or greater.
Magnetic Sliding Bracket Flyer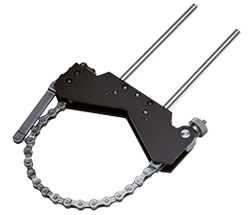 Chain Bracket
This universal bracket set contains all parts needed for quick, stable mounting of the measurement components.It fits onto any shaft or coupling approx. 5/8" to 20" in diameter.

Stored pre-mounted in the case, the brackets are always ready to use and quickly in place.
Chain Bracket Flyer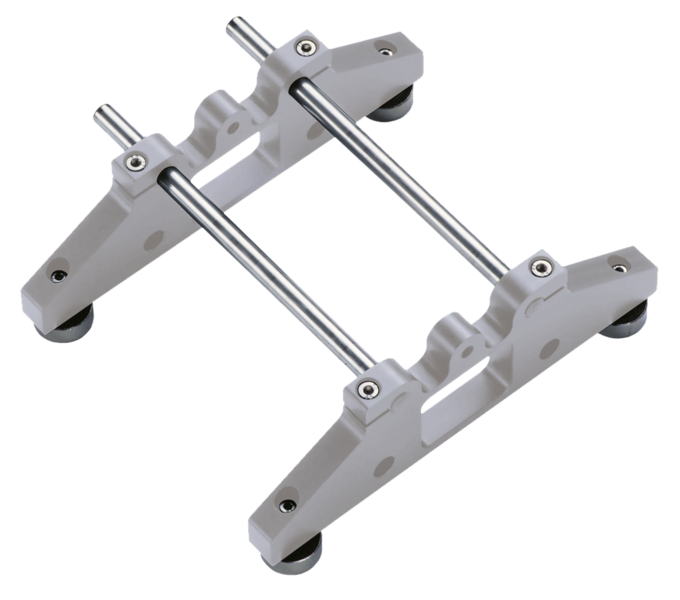 Magnetic Bolt Hole Bracket
This bracket can replace the compact chain-type bracket for large couplings with large bolt holes. They really come in handy when radial clearance around the coupling rim is limited.

This bracket allows the laser beam to be directed through a coupling bolt hole with the laser and sensor mounted below the rim.
Magnetic Bolt Hole Bracket Flyer
Standard Cardan Shaft Alignment Bracket
This bracket allows for convenient, accurate alignment of machines joined by cardan shafts over separations up to 33 ft. and shaft offsets of up to 35-3/8".
Standard Cardan Bracket Flyer
Cardan Shaft Alignment Article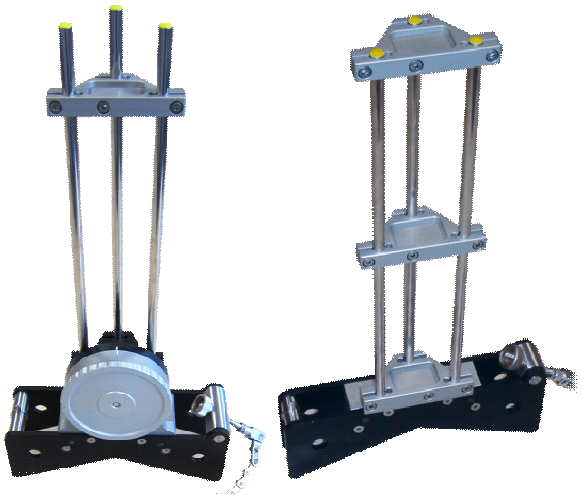 Rotating Cardan Shaft Alignment Brackets
Quick measurement set-up without removal of the cardan shaft. Fits shaft diameters of approx. 2" to 20".
For use with the ROTALIGN Touch and Ultra iS systems.
Rotating Cardan Bracket Brochure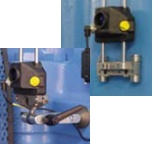 Live Trend Brackets
Used in conjunction with the
ROTALIGN Touch
or
Ultra iS
system, the Live Trend add-on module monitors machine displacement (e.g. thermal growth) during machine operation. Available in fixed and magnetic versions.
Live Trend Brochure